Fitbit is already one of the leading names in wearable exercise trackers and with the Charge HR it's set to gain even more fitness fans.
If you think the name is familiar, that's probably because Fitbit released the Charge in late 2014, another part of their wider fitness tracking range. The main difference this time around – as you might have guessed from those two letters – is that the Charge HR features a heart rate monitor.
Users who are a little more casual about exercise might have never considered the importance of keeping on top of your heart rate. While it's true that any kind of activity is better than sitting on the couch, they are optimal ways to exercise and train your body and other methods which could even be damaging.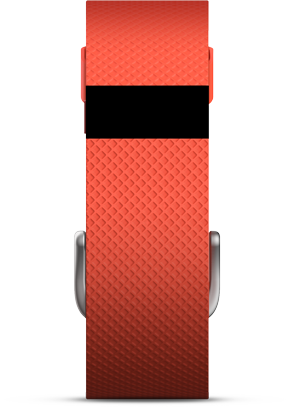 Paying attention to your heart rate lets you know when you're exercising in the best way possible to burn fat, keeping the rate between certain values is a far more efficient method of losing extra mass. Exercise too hard and you could do more harm than good, while if you take it too easy your workout won't be as effective.
With the Charge HR, Fitbit wants to make this information as accessible as possible, so the unit constantly monitors your heart rate and syncs the information to your app or desktop software, helping to give you a more comprehensive picture of your health.
Of course, that's not all the Charge HR does. The sophisticated tracker includes sensors to tell when you're moving at pace and even an altimeter so it knows when you're also climbing an elevation. There's also built in sleep tracking and a subtle wake up alarm which won't disturb your partner.
The Charge HD extends its functionality closer to that of a smartwatch with on screen caller ID and will also perform perfectly as a watch that's light on your wrist and waterproof to boot. And that's all while collecting reams of data on your daily activity.
There's a wealth of information in the app, and you can even find your friends online and see how closely your goals are matching. The app also lets you log food and earn badges for your progress.
The Fitbit Charge HR is the perfect companion for those with an interest in improving their fitness and is available at Harvey Norman now.
Click here to shop for the range of fitness trackers at Harvey Norman.
In Short: The Fitbit Charge HR brings updated fitness tracking features from the best company in the business, as well as always-on heart rate monitoring