In search of a simple-to-use but effective activity tracker to help you stay motivated and stick your resolutions once January rolls around?
The Samsung Gear Fit2 Pro is a no-frills activity tracker that comes with a number of innovative features to help you achieve the healthy lifestyle you've always wanted.
From the moment you strap it on, the Samsung Gear Fit2 Pro will start tracking fitness levels and various vitals and provide you with a complete understand of your overall health and fitness.
Continuous heart rate monitoring, automatic activity tracking and diet tracking are just some of the Samsung Gear Fit2 Pro's tracking features, so no matter where or how you exercise, the Fit2 Pro will be keeping track.
Indeed, the Samsung Gear Fit2 Pro's 5 ATM water resistance ensures you can keep track 24/7, as you don't have to take this activity tracker off when you go swimming or take a shower.
Built-in apps like UA Record, MapMyRun, MyFitnessPal and Endomondo provide you with access to a wealth of activity tracking and exercise tools, ensuring you have everything you need to beat the January blues and smash your New Year's resolutions.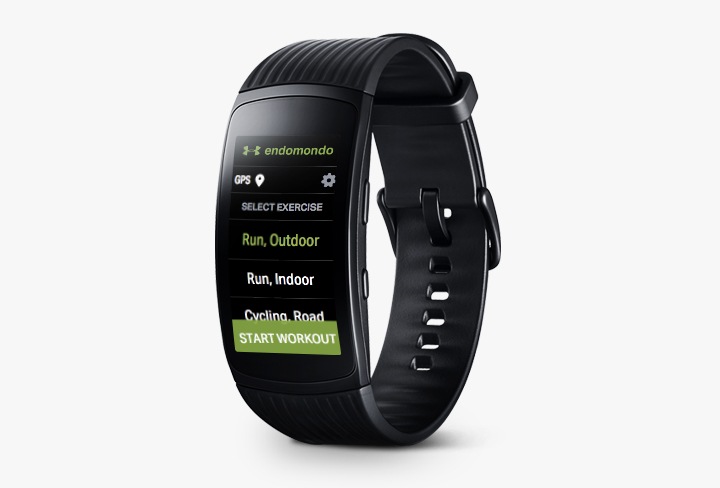 The Samsung Gear Fit2 Pro is the company's lightest activity tracker yet and is highly comfortable to wear at all times.
It's also highly customisable, offering more than 3000 apps and watch faces to choose from, including everyone's favourite music streaming service, Spotify.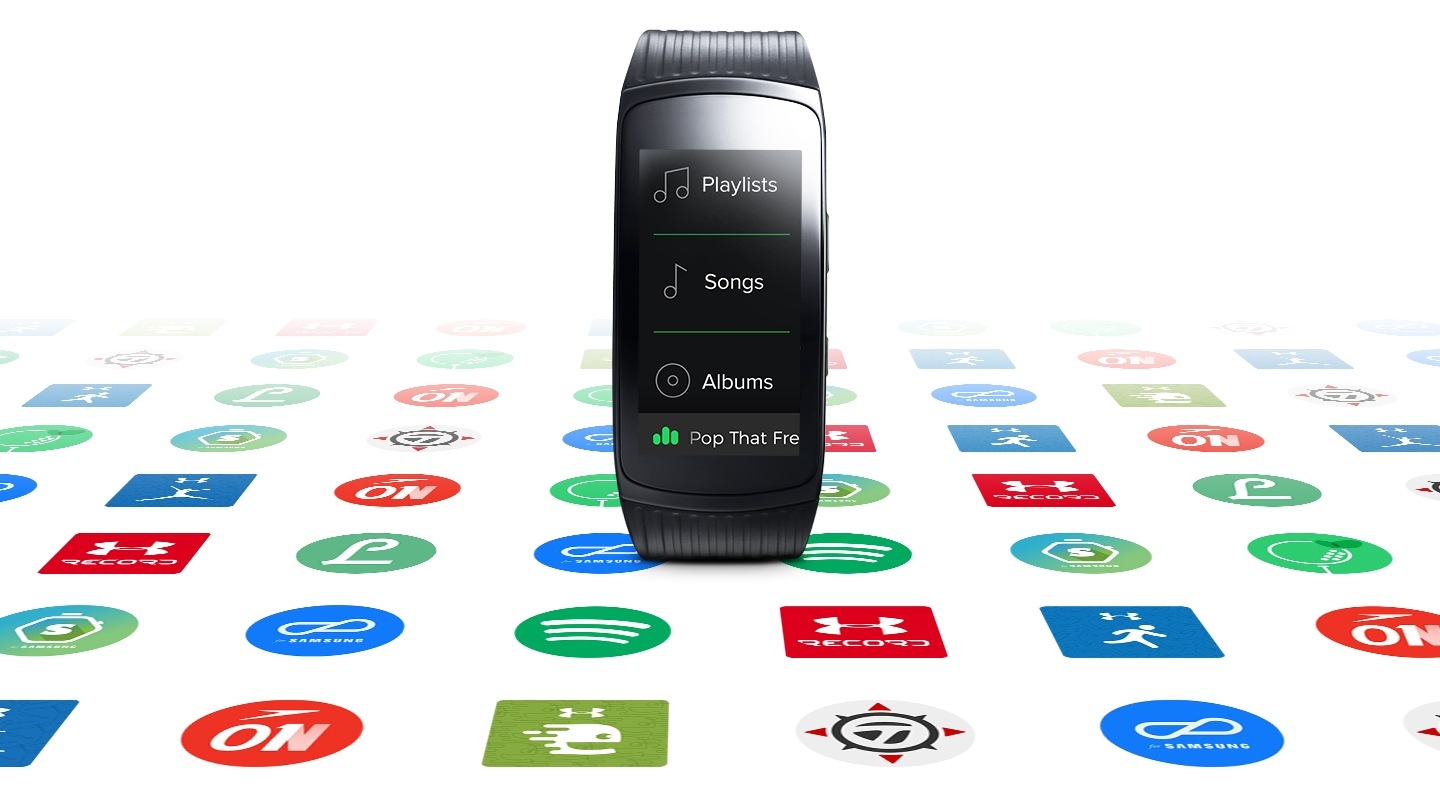 Store up to 500 of your very favourite songs from Spotify and your own mp3 collection on the Samsung Gear Fit2 Pro for instant access to the songs that get you moving.
You can also plan and revise running and cycling routes through use of the built-in GPS, and the long lasting battery keeps you moving for up to 4 days per charge.
If you're looking for a streamlined but powerful activity tracker this winter, then the Samsung Gear Fit2 Pro is for you.
For the very best in activity trackers, shop in-store or online.