Every year in January, CES brings us a glimpse at the top tech to expect in the 12 months ahead. And for 2015, it's all about connected devices in your home.
A connected home, or smart home, is all about making your life easier and even saving you money. Typically, a number of different appliances or devices will be connected through a central hub (like your Wi-Fi router) which gives you the ability to control them when away via your phone or tablet.
The Nest thermostat is a good recent example of this kind of smart technology. It not only learns your habits – for example remembering when you like to get up in the morning and turning on the heating for you – but it can also be accessed while you're at work or on the train home to make sure the house is toasty when you get back.
Nest announced a host of new partnerships at CES 2015, including integration with Philips smart lightbulbs and smartlock brands and that's just the start of what you can do with a connected home.
Belkin unveiled a new range of WeMo sensors which can talk to your home in unique ways – like a motion tracker which can turn off lights when there's no movement and a keyring which knowns when you've returned home.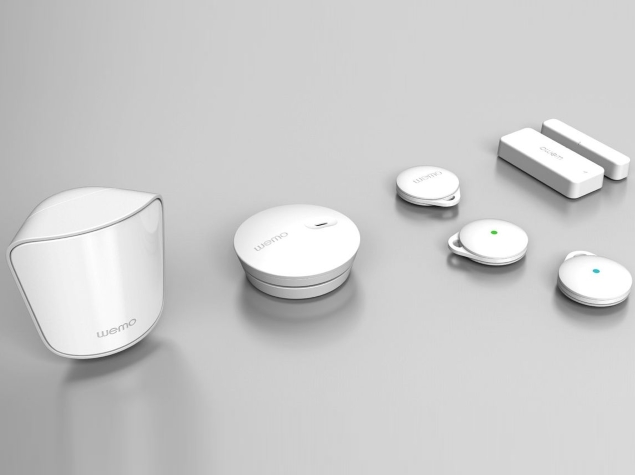 Large appliances too are becoming part of the 'Internet of Things' – which is an interconnected web of smart devices. Thanks to offerings from the likes of Samsung, it might not be too long before you can control things like your washing machine and cooker from afar.
The increased automation of activities can certainly make life easier but there's also a real energy saving, which means more money in you pocket. With smart connected devices you can make sure they're turned off so they don't waste power in standby, and many of these units will also learn how best to serve you.
Smartlocks continue to become more and more advanced, with the latest from Schlage giving you access just by talking to your iPhone. And you can use your smartphone to open your garage door as you near your home, thanks to a new hub from Chamberlain.
How you control them is just as important as what you can control. While your smartphone can be a powerful and accessible tool, companies like Singlecue (previously called Onecue) are looking at gesture based alternatives. With this sophisticated camera, you can use movements to control all of your devices, liking making a 'shhh' action to instantly mute all audio.
All of these devices are designed to work together but also remain in the background. You don't need to be a techie to have a smart and connected home but there are real savings and piece of mind to be found with these systems, imagine being able to make sure you turned the oven off when you're already at your desk!
These connected home systems and many more will be arriving at Harvey Norman in 2015 and beyond. Head to your nearest store to check out the latest arrivals.
In Short: The connected home is here for 2015 – where your very smart appliances and smart phone join the internet of things